The Vuber PULSE is simply the best vape pen battery that you're going to find on the market! A Vaping Daily review gives the Vuber PULSE a 10/10 review score! Not only is it the smartest, since it's able to automatically adjust the voltage to match your oil cartridge, but Vuber is so confident about their quality, that they offer a Lifetime Warranty!
The PULSE has an LED screen that shows battery life, resistance, voltage, and wattage. It can also be put into manual mode for those that want to dial in their own temperature settings. As an added bonus, the PULSE can be used while charging, assuring no delay in your vaping experience!
So How Does The Vuber PULSE Vape Pen Work?
Once you've screwed on your oil cartridge, turning on the PULSE requires the same five clicks like other batteries. Now that it's powered-on, the PULSE goes to work reading the resistance of your oil cartridge, and adjusting the voltage to the optimal setting. As you inhale, the NeverBurn Technology goes into action, tapering the heat and voltage to ensure your oil is vaporized perfectly, achieving a consistent tasty hit every time!
Wax Atomizer Option
For the waxy concentrates enthusiasts, Lord Vaper brings you the ZOLO-C, the latest in compact, ultra-affordable 510 thread wax atomizers. Designed to screw into the Vuber PULSE like an oil cartridge, the ZOLO-C extends the utility of the Vuber PULSE to give you an inexpensive way to enjoy some yummy concentrates. Included in the ZOLO-C kit are two atomizers: a coil-less ceramic chamber (great for flavorful, smooth hits) and a single-coil Silicon Carbide/Aludirome combination (great for those enjoying strong, big cloud hits). Click HERE for more details on the ZOLO-C.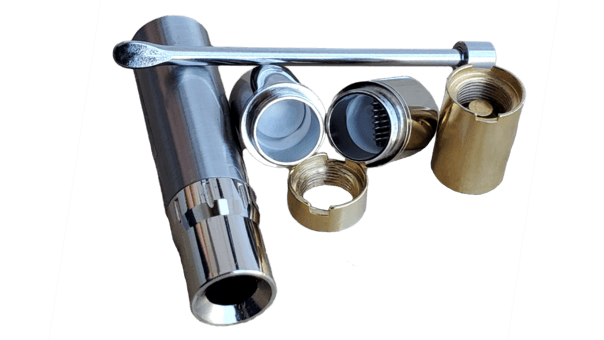 Other Oil Cartridge Battery Choices
If the Vuber PULSE oil cartridge vape pen isn't what you're looking for, check out Lord Vaper Pen's many other choices

HERE

!